This exciting new project due to be launched in early April will seek to transform the Rothesay townscape. The project- funded by the Climate Challenge Fund- seeks to convert derelict and run-down public spaces into community growing spaces, allowing anyone to eat- for free!
Our wider vision is to create a 'sustainable food and drink island' where everyone has access to affordable healthy food, and this project will
Promote healthy eating
Show how food poverty can be tackled through community action
Build community food knowledge
Reduce waste and the island's carbon footprint
We will be supporting and helping to develop a volunteer base who are keen to see this programme of activities succeed. These activities will include promotion at local events, learning opportunities at Bute Produce and at the developed site amongst other things.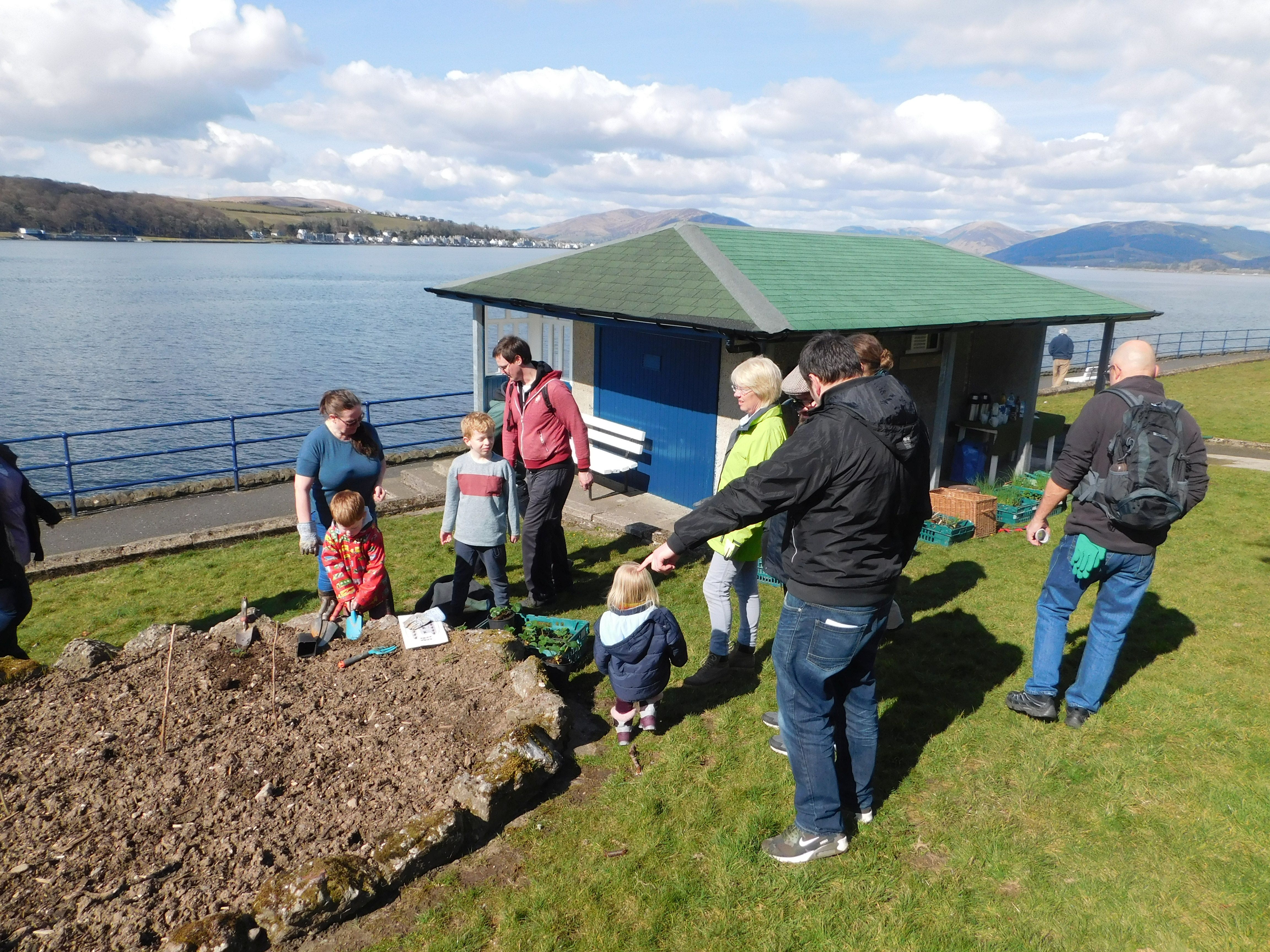 Members of the community will have the opportunity to learn of the impact they have upon their environment- their 'carbon footprint', and how by eating seasonally from locally grown sources and by supporting local business this can be reduced.
In addition to our programme of 'Grow Your Own' workshops, seed-saving workshops, master composting workshops and beekeeping talks we will also be introducing new mobile training sessions. We will be engaging with local schools and community groups to highlight the importance of these issues, and offer cookery courses and farm visits to raise awareness of where our local food comes from and how to prepare it.
We anticipate the impact that this project will have on Bute will be extremely positive and long lasting.
Anyone looking to find out more can follow Bute Produce and Bute in Bloom for regular updates.
CCF-5372 – Startup Report v0.1 13042018
Some project related posts can be found here:
Climate Challenge Fund representative visits
Accessible Community bed launched
Visit for Incredible Edible Network
Teaching to support a local economy
Chapel Hill raised bed garden launched
Zero waste starts in the kitchen- carbon reduction and composting
Anyone wishing to take part in our Food Diary Challenge can download the 3 week diary and complete it here: Food Diary Challenge