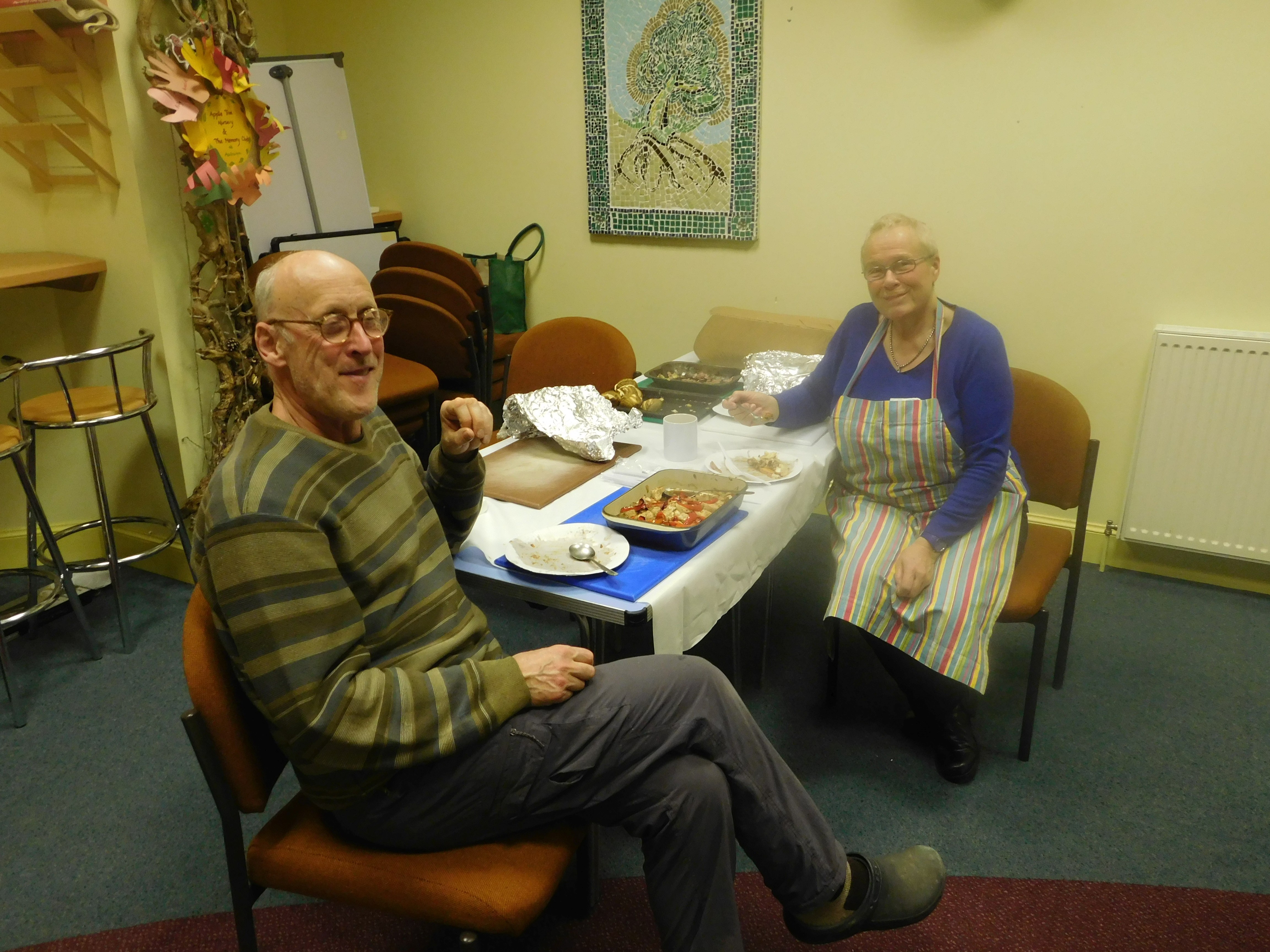 The ongoing Bute Carbon Free Food project took another turn recently as the cooking course continued with their 'Pot Luck' event. With members of the community bringing food that they enjoyed, it proved an opportunity for those there to share the reasons for their choices. It was also a chance to discuss where food had come from. Some of the meals had been made using local produce grown at Bute Produce, whilst some had been bought from local providers such as our butchers. It was an opportunity to talk about the distance our food had travelled from 'field to fork', the carbon miles involved and what it meant to be a local producer.
Local retailers often support our community in a unique way, and as independent store many are better placed to retain their financial income back into the local economy. In this respect they can be better for the economy than large international retailers, but they do not necessarily provide local produce. Often the larger supermarket chains, whilst not independently owned, can offer food grown closer to home.
The best solution then is to find a supplier who can bring you food that is in season and grown locally.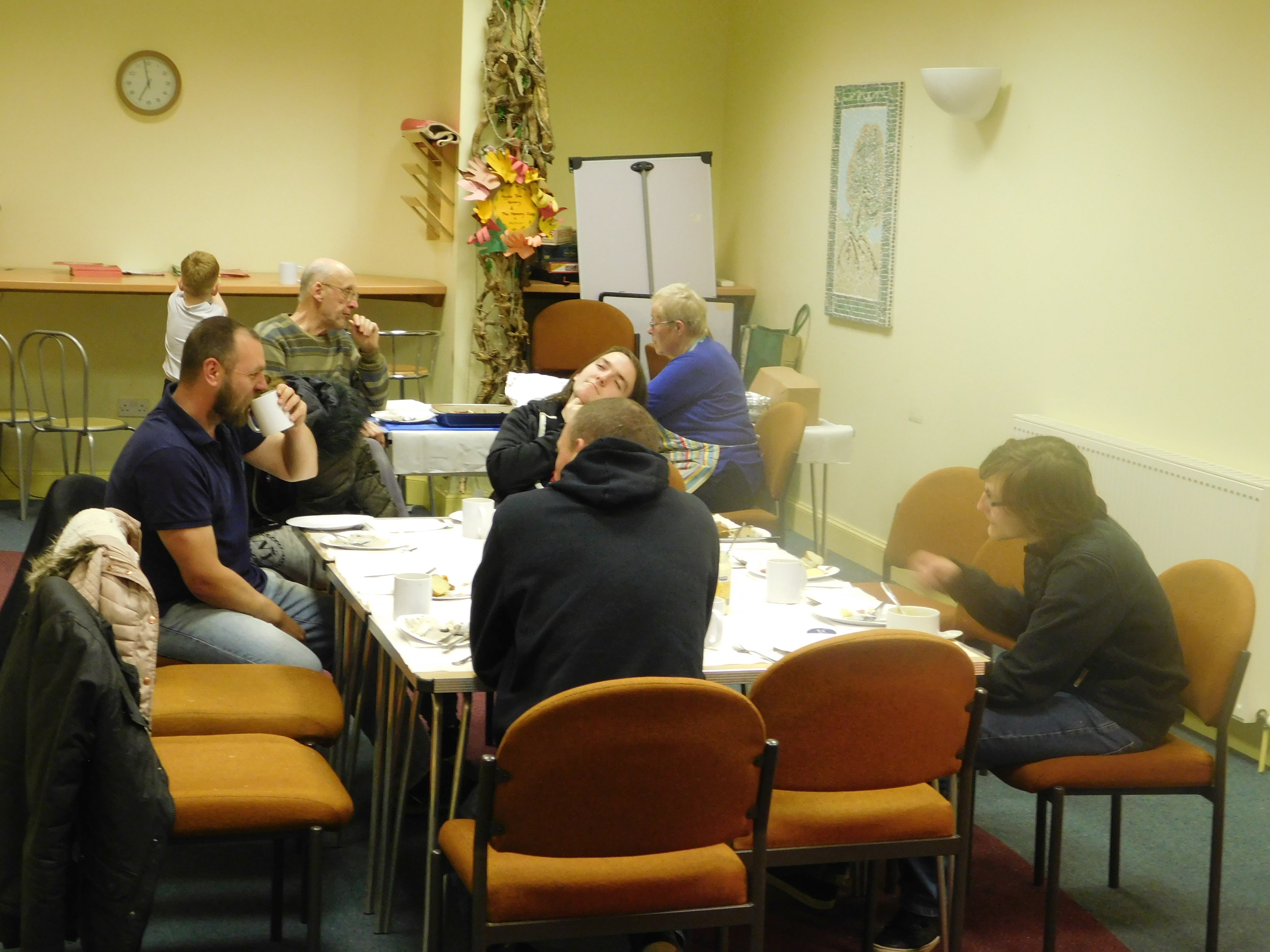 Doing so means that food is not brought into our island and effectively reduces our carbon footprint.
These are some of the things we were able to discuss at the cookery event. From the pitfalls of a vegan/palm oil diet to the ways to enjoy locally reared grass-fed beef, those in attendance enjoyed everything from sausage rolls to tofu, curry to gluten-free lasagne.
The next cookery event is due to take place on 5th December- 'Festive Feast'- and will be catered by local chefs Smith and Gray. They will be talking about cooking with seasonal vegetables and herbs during the festive season.