Fyne Futures as a social enterprise are a member of Argyll & Bute Social Enterprise Network.  This has helped us connect with other social enterprise across Scotland that share similar aims and have similar projects.  It is a great way to learn from others and share best practice.
In Argyll & Bute there are quite a few community groups and enterprises that share our passion for the environment.  Kintyre Recycling do great work with kerbside recycling and bring site management in Campbelltown and South Kintyre.  ReJig on Islay are involved in recycling and reuse.  Mull & Iona Community Trust have a wonderful re-use shop at Craignure on Mull.  There are several community gardens around, each with their unique situation and catering to a range of interests.  Through ABSEN we have linked with Campbelltown, Islay, and Tarbert.  The network has allowed other communities to get in touch with us, and during 2014 we have helped Mull and Campbelltown groups investigate community car clubs.
So if you want to know more about the network – here is the link: http://www.absen.org.uk/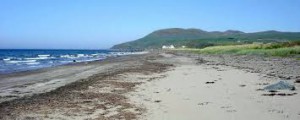 And if you would like to get involved there are local get together planned for January 2015.
Dates For Your Diary – January 2015
ABSEN is planning to hold a number of Regional Meetings in January 2015.  The dates and areas are shown below –
Dunoon – Monday 26th January (10am till midday)
Rothesay – Monday 26th January (2pm till 4pm)
Cambeltown – Tuesday 27th January (Midday till 2pm)
Oban – Wednesday 28th January (10am till Midday)
Lochgilphead – Wednesday 28th January (2pm till 4pm)
The draft agenda for these meeting is as follows –
Agenda –
Welcome/Introductions (10 mins)
Update on Third Sector Interface Restructuring (15 mins)
ABSEN Update (events, training, funding etc) (10 mins)
Identifying Needs of local organisations/ABSEN survey (25 mins)
Identifying/Marketing/Promoting Social Enterprise in Argyll & Bute (15 mins)
Workshop – subject tbd (30 mins)
Networking Time (15 mins).
These meetings are extremely important to both ABSEN and it's members as we look forward to changes in the structure of the Third Sector Interface and how that will influence the support provided to social enterprises across Argyll & Bute. We do hope that you will be able to come along to a meeting in your area.