Fyne Futures were invited, as part of Scottish Islands Federation, to attend a learning exchange and conference on the beautiful islands of Orkney.  The visit proved to be inspiring, educational and provided many lessons on what can be achieved when communities are empowered.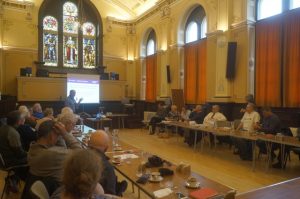 A packed week of business meetings, community visits and cultural events ensured that the representatives from across the European continent gained fantastic insight to Orcadian life and had opportunity to exchange experiences similar and disparate from our own islands.
Collaborative working was a big theme, particularly the variety of ways in which local government works with social and private enterprises – the benefits to be gained from such working and also the challenges that may need to be tackled as a result of national and European legislation.  Brexit came up on more than one occasion, and there was a sense of what may be lost especially in fragile remote communities.
A presentation from North Link Ferries gave an insight into how a government subsidised ferry service can use procurement to support local producers get their products front and centre of the visitor experience.  Usefully, the barriers in procurement rules were set out along side the creative solutions that enable change.  Everywhere we went a single message came out loud and clear – Orkney first, then product/service!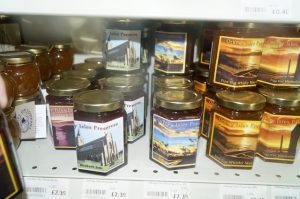 The communities of Orkney, like Argyll & Bute, are separated with challenging landscapes and waterways.  It was impressive to see how Orcadians embrace these challenges and ensure they make the most of all the natural resources available to them.  Wind turbines are scattered across the landscape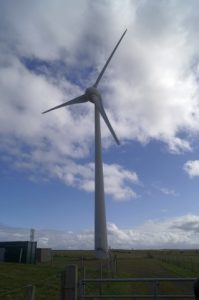 and are every shape and size.  Some are private owned, adding revenue to the food and drink sector and other businesses.  Some are community owned and are generating good community benefit such supporting services, goods and activities that wouldn't be available to the islanders from other means.  A great example is Shapinsay, were individuals are able to access a water taxi for late night returns to the island that are outside the Council run ferry timetable.  This has been very beneficial for improving the connectivity between Shapinsay and mainland Orkney, particularly the civic centre of Kirkwall.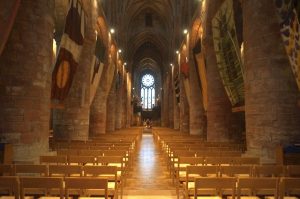 The appeal of culture, heritage and arts for visitors sits very comfortably next to innovative energy generation to ensure islands resilience.  These are not seen as competing interests but as part of the diversity needed to attract people to live, work and play on Orkney.  Of course, there are historical issues such as food and fuel poverty still being worked on and there are new challenges such as how the island infrastructure will cope with increasing number of visitors and excess of energy that cannot be exported into the mainland grid.  However, that commitment to Orkney first provides a sound foundation for tackling these issues and they are already working on the next innovation to de-carbonise the inter-island ferry services.  The Viking spirit of adventure very much alive and well!