The sun shone down on a glorious Sunday afternoon as the Incredible Edible Bute group launched the Chapel Hill accessible gardens. The raised beds are the latest site that the group will be tending, and the gardens include an area that act as a training area for delivering learning courses.
The day began with a visit from Brendan O'Hara MP who saw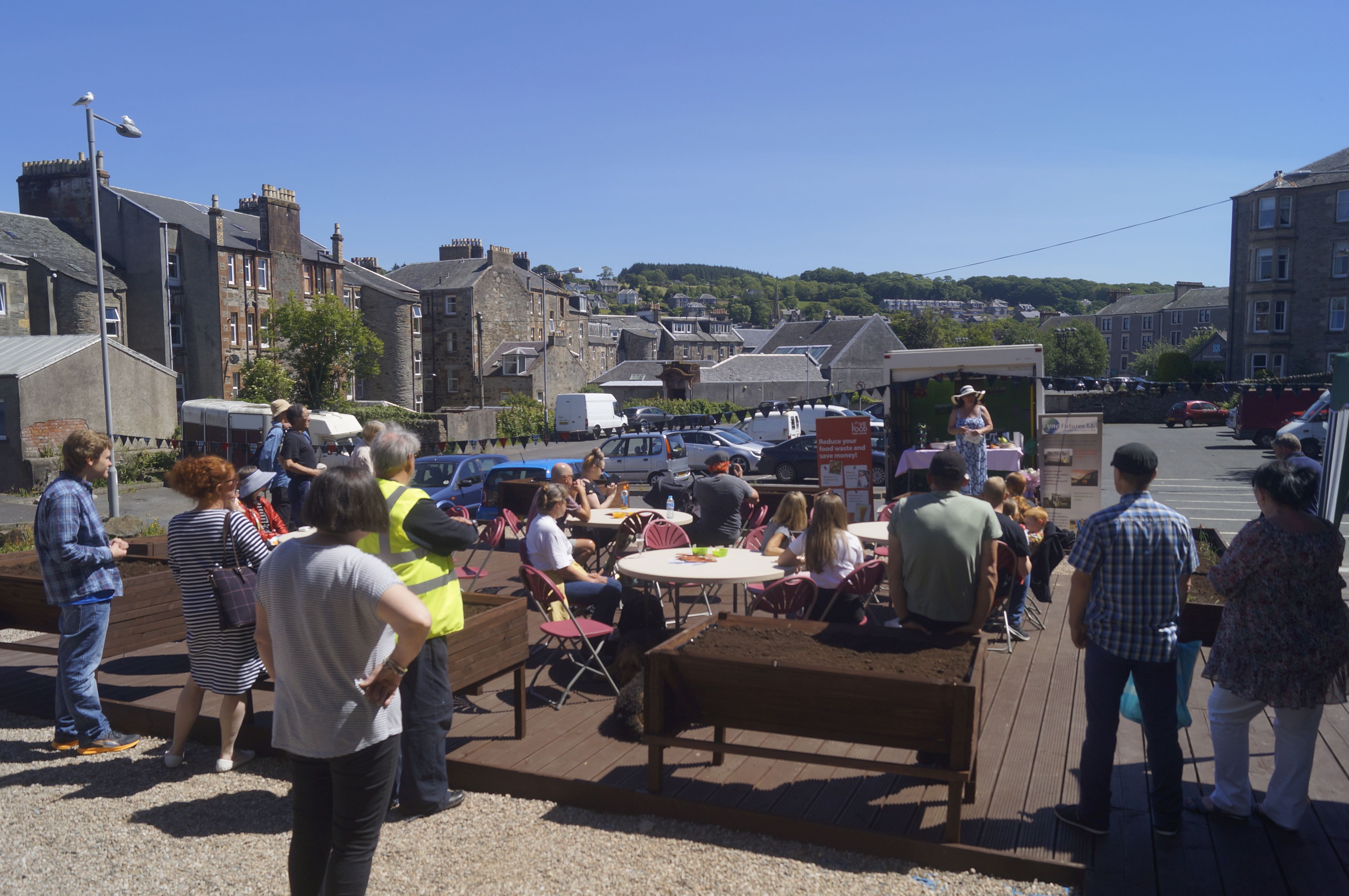 the selection of fruit and vegetables that will be available for free in the community beds. Mr O'Hara was impressed by the amount of work that had been put into the project already and encourages anyone interested to 'come along and enjoy'.
After an introduction from project leader Reeni Kennedy-Boyle, there were special thanks given to members of the community who have been particularly generous with their time to the building of the site. John Innes was recognised for his contribution to the construction and design of the new Incredible Edible Bute gardens.
A raw food cuisine demonstration was part of the launch, presented by Annabrese Neuman. Assisted by Dean Bracher, the pair gave examples of how to prepare the sorts of vegetables that the group will be growing on the site. They described cooking for a vegan diet and the positive impacts it can have in reducing a carbon footprint. The pair certainly made an impression on the crowd, and many were asking for recipes after the presentation was complete.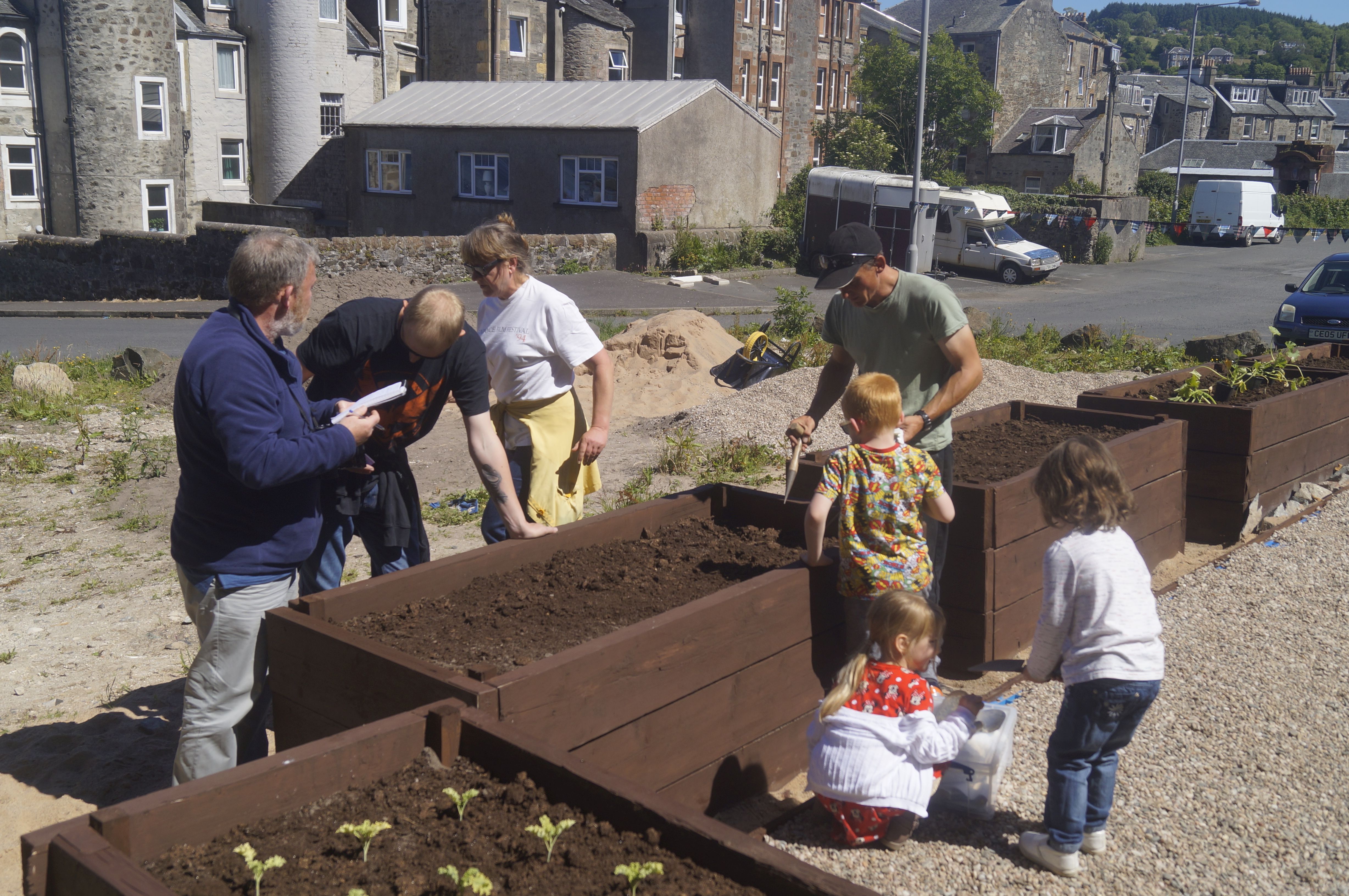 The final part of the launch was an opportunity to take part and join the planting, with a session led by Ronnie Armstrong. This was particularly popular with the youngsters present, who were keen to dig in and get their hands dirty.
There was a good deal of growing interest from the community who wanted to join the group, and there is still opportunity to do this- even if you are unexperienced in the garden. Bute Produce are running a number of free training courses over the coming weeks, funded by Climate Challenge Fund.
The 'Master Composter' course takes place Tuesday and Wednesday 3rd and 4th July from 10am-4pm. Their 'Grow Your Own' course starts on Tuesday 10th at 2pm and runs for 4 weeks, every Tuesday. To take part in either of these courses you can contact Fyne Futures on 01700 503181.