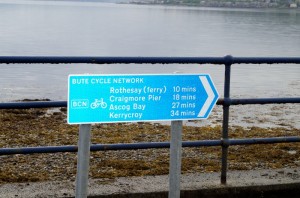 Have you noticed the new signs?  The signs are part of the legacy from our Climate Challenge Fund Active Travel project, along with new bike shelter at Rothesay pier.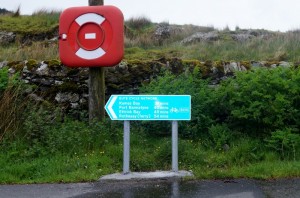 Very often we think it will take longer to travel by bike than car, but when you factor in looking for a parking space around our busy Rothesay streets, you might be surprised how much time you can save by cycling to work.
When changing from car to bike, it is recommended you spend a small amount of time planning your journey.  You can use or online planner and the new signs to give yourself time.
We would love to hear you feedback on the new cycling signs.