Training Opportunities
Fyne Futures has a number of wage-based training opportunities based at Bute Produce. Whether you are looking for your first job to gain experience or seeking an opportunty after a period of unemployment, get in touch and see if our 6 month placements could work for you. 01700 503181 or complete an application form and return by email or drop off at Fyne Futures Ltd, Colbeck Lane Industrial Estate.
During your placement you will learn horticultural skills and take part in a personal development programme that will enhance your competency in:
Communication Skills
Team Working
Problem Solving
Working on your own Initiative
Additional opportunities to gain knowledge, skills and experience through our green box scheme, beekeeping, seedbank and much more.
We have 2 opportunities that are open to anyone who is unemployed, regardless of age or circumstance. These roles are for 16 hours per week for 26 week period. Closing date 17th September 2021 with interviews week commencing 20th September.
Fyne Futures Ltd is supporting Scottish Government sponsored Community Jobs Scotland. This means we are able to offer 2 wage-based learning opportunities at our Bute Produce site. To be eligible for these opportunities you should be between 16 – 29 years of age, unemployed and are experiencing a barrier to gaining employment. People who are care experienced, or are carers themselves, or early Armed Forces service leavers (under six years), or those with criminal convictions and those who have disabilities or other health issues. Closing date is 17th September with interviews week commencing 20th September and start date before 30th September.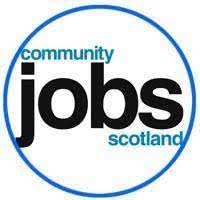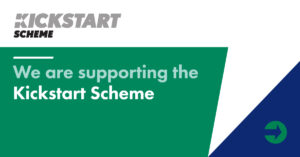 Fyne Futures Ltd is supporting UK Government sponsored Kickstart Scheme. This means we are able to offer 2 wage-based learning opportunities at our Bute Produce site. To be eligible for these opportunities you should be between 16 – 24 years of age and registered on Universal Credit. Applications are made with support from your Job Coach, Job Centre Plus, King Street. The closing date for applications is Friday 24th September 2021. Click here for details of the role. Horticulture Function Profile v0.3 11032021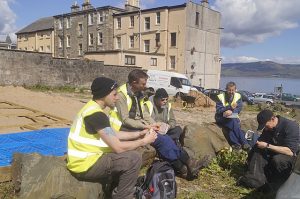 Volunteering Opportunities
Some of the work we do is carried out by volunteers, who take a valuable role within our organisation. This allows them to gain skills and learn on the job, building a CV for future employers. If you seek a voluntary opportunity we encourage you to contact our office by calling 01700 503181 GDPR Volunteer Applicants