We had the great privilege of going on a bit of a road trip across Argyll & the Isles.  Of course, we used our wonderfully fuel efficient community car club Car Bute to do our travelling.  The electric/petrol hybrid performed very well over hill and down glen.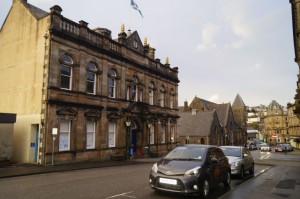 Our trip had a purpose, to exchange knowledge with three environmental social enterprises, a couple of other, with much in common with Fyne Futures.  There is so much great work being undertaken across Argyll & Bute Council area.  The focus is reducing waste going to landfill and giving people job opportunities.  The benefits of these endeavours touch all our communities.
It was a very productive trip as we visited:
Kintyre Recycling, Campbeltown
Zero Waste Heroes Volunteers, Campbeltown
GRAB Trust, Oban
ReJig Recycling, Islay
Islay Community Garden
Less waste going to landfill saves us all from paying landfill tax, that means Argyll & Bute Council have more to spend on other services.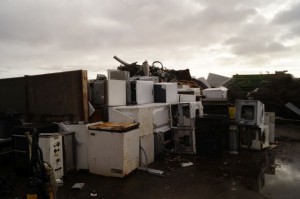 Recycling this waste is better for the environment as this takes less energy and lower emissions than starting from virgin material, especially plastics and metals.
Reusing as much as possible in the local area benefits our economy by creating shorter supply chains particularly for household goods.  It also gives greater choice to lower income households, of which there are many across our communities.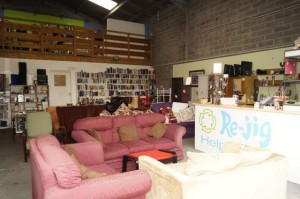 The industry connected to all of this provides local employment and skills development opportunities.  What's not to like?