ReUse
An ongoing initiative of Fyne Futures, 'Reuse'  involves exploring new ways to use unwanted, reusable items.  Currently we are focusing on furniture and clothes, but are always looking for more projects.
Our shop, Restyle, in Deanhood Place contains second-hand furniture of reasonable quality sold at affordable prices.  If you have any furniture that you no longer have use for and feel that it could be reused, let us know and we will try and find it a new home.  We can come and view/collect a piece of furniture, or if you are just looking for an item for yourself, simply contact the Fyne Futures office on 01700 503181 or visit either of our premises.  The shop is run by volunteers who give up their own time to help out and therefore opening times may vary.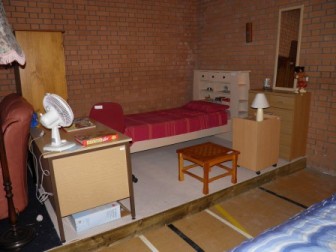 Last year Fyne Futures set up a door-to-door textile collection service, but it proved to be time-consuming within the recycling schedule.  We are still looking at new ways to  introduce this service again in the future.   We still collect many textiles on our routes, provide textile bins at all local bring sites and target specific areas for door-to-door for collection. The textiles collected are then sent to textile companies who send them to developing countries or turn them into rags for industrial companies.  For more information about our textile collection, please contact the office on 01700 503181.